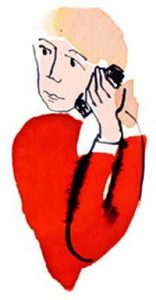 It is our view that all of those involved in partnering are resource providers, so we seek to develop this project as a dialogue between the many different kinds of resource providers that, between them, can make or break a partnership's transformational potential and / or effectiveness.
In this context, funders or money providers require a sensitivity to how their contribution interplays and contributes with contributions of non-financial resources to progressing a partnership in terms of results.
This is why Funders as Partners is directed to:
Funders who see partnering as a means to increasing the effectiveness and impact of their funding
Funders who are themselves involved in collaborations with other funders or other multi-stakeholder partnerships and want to be more effective
Funders who see partnering as an investment opportunity, but are not clear on how to go about making effective investments that translate into social, environmental and economic benefits.
Funders who know they must do more in the partnering field (they know the why), but do not know how
Fund seekers and recipients involved in partnering and other forms
Partnership brokers working to ensure that multi-stakeholder cooperation reduces dependency and builds greater equity between all key players.
If you are a Funder, there are several ways of contributing:
Making available your experience with working more collaboratively through an example or story  or relevant research.

Making a financial contribution to PBA's core costs of operating and developing the project further.
Participating in sense-making and experience sharing events and activities organized by the PBA and/or participating research to shape the initiative further
Co-creating initiatives, projects and programmes focused on specific thematic or geographical areas of interest with PBA's global network of Associates and/or other funders participating in Funders as Partners
Other ways by mutual agreement.
The benefits of getting involved in the programme, include:
Receiving feedback and an independent external perspective on your collaborative performance and impact
Participation in project events and activities
Access to customized PBA support for your own operations, including training, mentoring and advisory services tailored to your own partnering needs that draw on PBA's global network of Associates.
Discounts for participation in PBA's ongoing brokering training and skills building activities for own staff and staff of partners to build-up in-house partnering expertise.
Engaging with other funders committed to operating more collaboratively and contributing to the development of more effective resourcing models and tools for multi-stakeholder partnering
To follow up and discuss how you and / or your organisation could become involved please contact:
Rafal Serafin – PBA Associate & Project Curator – rafal@partnershipbrokers.org

To comment or connect please email info@partnershipbrokers.org