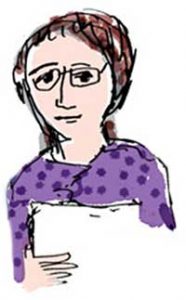 A partnering mind-set brings a genuine curiosity together with the ability and willingness to explore diverse perspectives and experiences. It establishes equity and respect where little may have existed before. It builds openness and enthusiasm for all voices (even those without perceived power) to be heard. It explores and validates both individual and mutual interests and seeds courage to make a difference on issues that are important to those involved
Marcia Dwonczyk, Accredited Partnership Broker & PBA Associate, quoted in Shifting the Power – How can Working in Partnership Help
When providing money, donors affect partnering performance and impact. Experience shows that building a self-awareness and sensitivity to partnering processes on the part of donors can have positive impact when they, for example:
12 things donors can do to build partnership impact:
Promote partnering as a delivery mechanism
Provide funding for partnership-generated projects
Invest in building partnering capacity and processes
Develop new ways of fully valuing non-cash contributions
Broker new partnerships and collaborative models
Engage as real partners
Model high standards in partnering practice
Assess the added value of partnering
Build constituencies for partnership action
Influence policy and decision-makers
Share learning about partnering challenges
Bring a longer-term perspective to the table
(The list was developed as part of PBA's work with the Global Alliance on Community Philanthropy).
Donors can use partnerships to build better interventions and investments by sharing –not just shifting – power in dealing with development challenges:
12 things that partnering can do to build better investment:
Demonstrate the added value from sharing power

Evolve

innovative ways of valuing non-cash contributions

Broker

new thinking on the meaning of 'return on investment'

Model

high standards in collaboration good practice

Monitor

the the added value of new resourcing models

Build

more context-appropriate investments

Promote

equity between funders, recipients & beneficiaries

Build

greater partnering capabilities in donor organisations

Challenge

donors to operate as partners

Confront

those locked into an outdated paradigm

Disseminate

learning about new approaches

Share

responsibility for sustaining outcomes
(The list was developed as part of PBA's work with the Global Alliance on Community Philanthropy).
To learn more, you can download some of our publications: