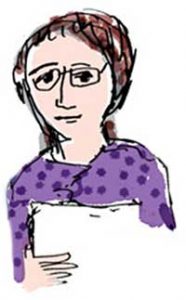 A partnering mind-set brings a genuine curiosity together with the ability and willingness to explore diverse perspectives and experiences. It establishes equity and respect where little may have existed before. It builds openness and enthusiasm for all voices (even those without perceived power) to be heard. It explores and validates both individual and mutual interests and seeds courage to make a difference on issues that are important to those involved
Marcia Dwonczyk, PBA Associate
(Footnote 2)
The project aims to explore and co-create some new frameworks. To set the ball rolling, here are two:
1. Properly valuing non-cash contributions
Part of the challenge of creating a methodology for 'counting what counts' is to provide a practical way of assigning quantitative value to non-cash donations and to the unexpected / wider outcomes resulting from collaboration. This requires working out what constitutes an appropriate balance between cash and non-cash contributions. But perhaps a more important part of the challenge is to work out who decides, on what basis they do so and in whose interest, if we accept that cash and non-cash contributions must be part of a comprehensive resourcing plan.
This can be done: where there's a will, there's a way.
2. Expanding and optimising the role of donors
The Working with Donors project aims at supporting external donors in recognising the wide range of critical roles they could play in supporting and building partnering as a sustainable development delivery mechanism. Practical experience with partnerships indicates that donors can and do support / challenge / shape the partnering paradigm. Some of the ways donors are already shaping the partnership paradigm (see footnote 3 for reference) include:
Promoting partnering as a delivery mechanism
Providing funding for partnership-generated projects
Investing in building partnering capacity and processes
Developing new ways of valuing non-cash contributions
Brokering new partnerships
Engaging as real partners
Modelling high standards in partnering practice
Assessing added value of partnering
Building constituencies for partnership action
Influencing policy and decision-makers
Sharing learning about partnering challenges
Bringing a longer-term perspective
Evolving other frameworks
If you have other themes or frameworks you would like to explore as part of this project, please contact us.
All project outputs / work in progress will be uploaded and shared on this site…